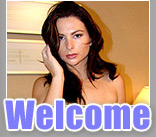 Welcome to the new Next Door Amateur. This site is fantasy come true for me, for years I thought about ways to get girls to pose for the camera and then do all of them but since I was never trained in photography and didn't know where to get girls I thought my porn fantasy was just that, a fantasy.


Name: Keri | Age: 21 | From: Ohio
The Story: Keri is the girl from Ohio that Tony met a few weeks ago and I ended up doing her too a few days after they met. She was really excited about the whole video thing she did so I told her we should just do more so she eager to meet up. So I picked her up from her house and got a room nearby where I took these pictures and the video.

I first took some pics by the pool and my original plan was to have her in a one piece swimsuit and perhaps do some fucking by the pool. But there were couple of people looking at what we were doing (who can blame them!) so I had... More



Name: Zarena
Age: 21
From:

Texas
Zarena is a very young looking 21 year-old from Texas that Tony contacted to do some modeling; he told her that it would be lingerie and nude and nothing more. She asked to see some of his other work so he sent her a web link that has all his tame, non-hardcore photos of all the girls he has done. Since Zarena saw that Tony had many girls, she figured he was legitimate and decided to do it. Tony asked Zarena to bring her favorite lingerie set so that there wouldn't be a sizing issue....More.


Name: Keri
Age: 21
From:

Cincinati, Ohio
Keri is a 21 year-old recent transplant to southern California by way of Ohio. Tony met her in the parking lot of a beach and noticed her out of state license plates on her car. He struck up a conversation by welcoming her to California and she wanted to know if he knew she was a visitor because she stuck out; he pointed to her plate and she laughed. Tony learned that when she was younger she dreamed of becoming a moving out to Los Angeles to become a blonde beach bunny as she had seen on television shows. Tony jumped...More.


Name: Jordan
Age: 21
From:

East Coast
Jordana Heat is a Puerto Rican, 22 year old, bikini model who is originally from New Jersey and has spent the last couple of months in Miami doing some photo shoots and working on her tan. One of the girls at one of those shoots had done a shoot with Tony and she told Jordana that Tony would be a person to get in touch with if she wanted to do a photo shoot in Los Angeles. Jordan emailed Tony and sent him a couple of her photos to see if he would be interested in doing a photo shoot with her if she ever made it out to California...More.